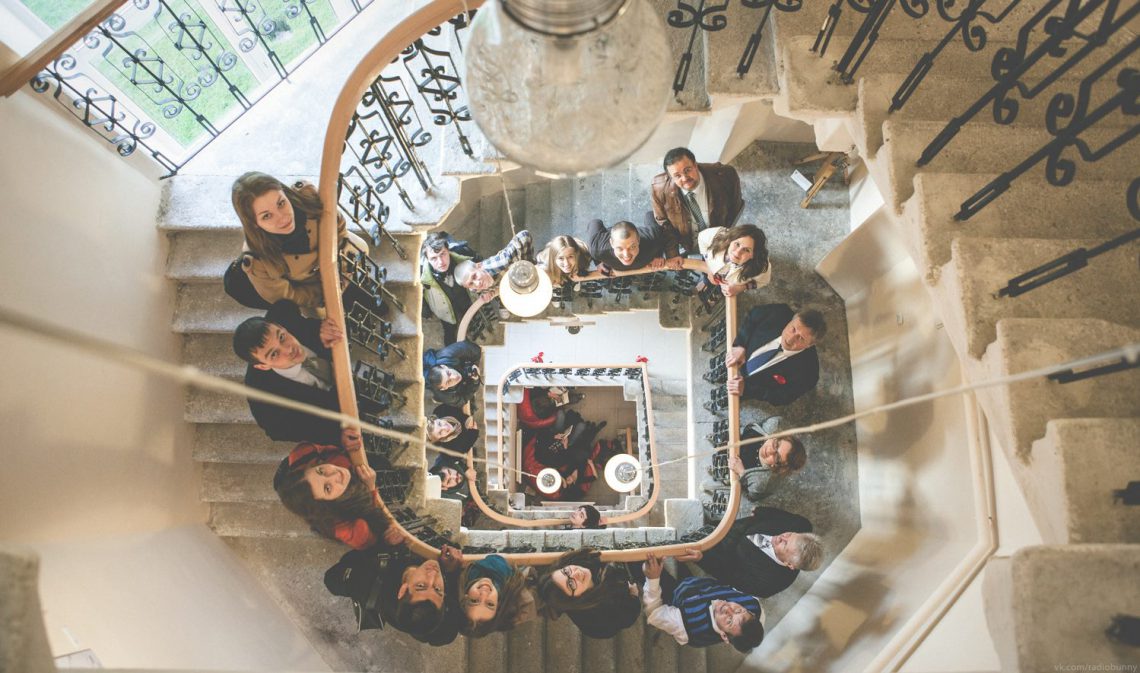 STUDY AT IGOR SIKORSKY KPI
Education is a fundamental resource for the development of a happy future. Practical skills, knowledge, and the ability to apply them effectively, competence in areas of activity related to the future profession – these are the main objects to which the employer draws attention at first. 
For modern youth, it is very important to find a platform for self-development. In the world of excessive information, there are no longer fixed standards and definitive theories, which you can learn once and be a professional for always. 
Constant education is the main principle of successful personal development. These are the main pillars on which the system of educational services at Igor Sikorsky KPI is built. 
It is universally acknowledged that our university is a successful combination of ancient traditions and modernistic point of student's view. Our students do not just absorb information, they learn to apply skills, find resources for self-development.
Active youth – the progress of any educational institution. They always keep up with time, so university workers try to provide them with suitable conditions. Another remarkable feature is that student's steps are quite wide, so it often goes beyond Ukraine. This contributes to the development of the university in the international arena. 
Igor Sikorsky KPI is known all over the world as one of the best technical universities, but foreigners come with great pleasure to acquire knowledge of liberal and socio-economic sciences. Leading foreign companies recognize the diploma of Igor Sikorsky KPI.
The university ranks first in terms of the quality of education, and it is not surprising that for many decades it has remained in the top among Ukrainian and foreign students. 
At our university, you will not receive a single recipe for achieving success. However, during the period of studying you will start developing the strategy that will lead you to the desired results. 
Education and cooperation 
Our university is constantly developing, expanding the collaborative frameworks. We believe that the exchange of experience is the most important factor.
Therefore, Igor Sikorsky KPI is glad to invite guests. Among our students, citizens of about 50 countries of the world.
Internationalization in the field of education allows catch up with the level of the best world-recognized universities, select their best features and improve through the prism of your own experience. 
In particular, to improve the quality of education, including partnerships with foreign institutions, companies, university focuses on attracting foreign applicants for education, launching mobility programs, and encouraging excellent scientists to mutual work.
Students of the Igor Sikorsky KPI become leaders of international competitions, participants in conferences, interesting educational and scientific events and promising research projects.
The indefatigable International Collaboration Department team, which, together with other departments, universally maintains contact with the world and helps all units to form an international rating of Igor Sikorsky KPI. 
 General description of the education process 
Our university was founded in 1898, and over the years of its existence, there have been graduated 370 000 specialists.
Why do students choose KPI?
Because it is one of the leading universities in Ukraine and Europe. It is among the best in the QS World University Rankings. Graduates receive real knowledge and a diploma recognized in Europe.
The university represents a center for research and students activities. Considerable attention is paid to the educational process at all its stages: new forms of increasing students' motivation for studying, revealing their scientific and creative potential are constantly being introduced.
In addition, learning conditions remain an important factor. The campus hosts thousands of students annually. You will find here not only a space for learning, but also for self-development, mastering and improving your own skills and communication with like-minded people and friends. 
Prestigious education of high quality at Igor Sikorsky KPI 
For students, teachers and scientists – citizens of Ukraine, opportunities for academic mobility are open both internal and external due to the active work of the Educational Work Department and Academic Mobility Office.  
Our Center for International Education is available to students, teachers, and scientists – citizens of other countries. CIE invites you to study at the largest technical university in Europe.