The International Platform of Igor Sikorsky KPI is the system of internal organizational space, management and implementation of overarching international activities of the University.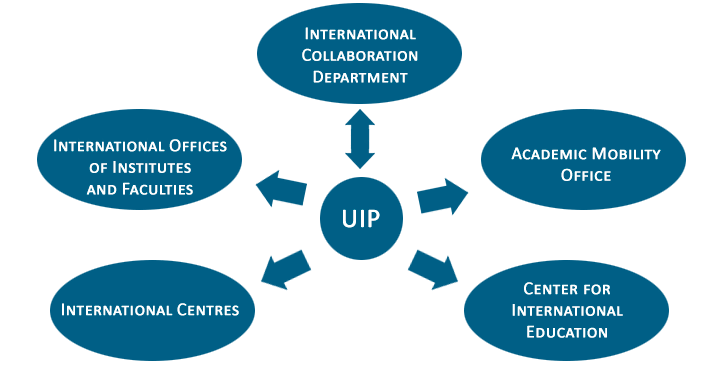 International Collaboration Department coordinates international activities of the University, providing all-round administrative and information support for them.
International centres are structural subdivisions of the University that shape and develop overarching cooperation with a certain country in three main fields: education, science and culture.
Centre for International Education is University's structural subdivision in charge of work among international applicants and students, as well as among international students of the Preparatory Department.
International offices of institutes and faculties are the representative offices of institutes and faculties, which are engaged in international activities in close coordination with the ICD in terms of current issues.
Academic Mobility Department is the coordinating and advisory subdivision that facilitates students' mobility in the University.