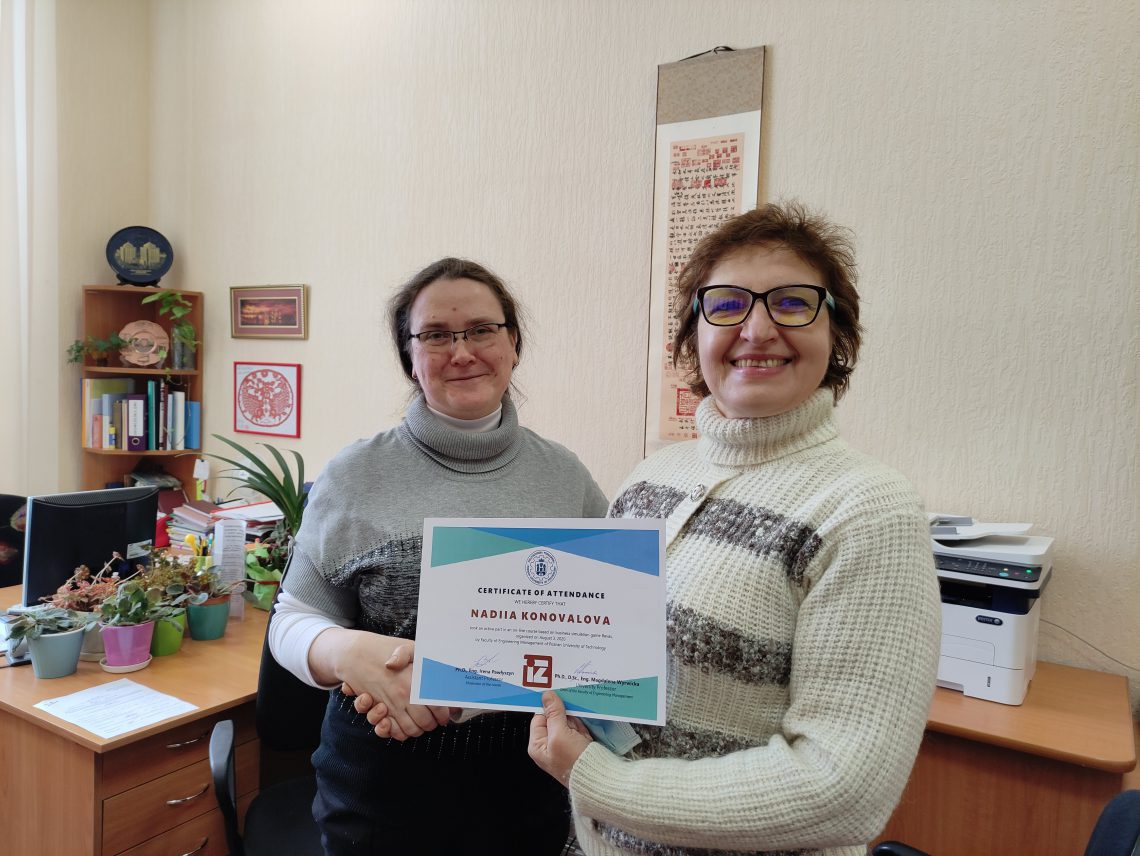 New achievements in business-simulations games from Poznan University of Technology
Poznan University of Technology, a direct foreign partner of Igor Sikorsky KPI, for a long time invites to participate in interesting projects. This time, the university was one of the recognised platforms for implementing the achievements of Revas Business Simulations Games, which has developed a business simulation and created a training program for learning new skills.
A team of representatives of the Departments of Management, International economy, Economics and Entrepreneurship and employees of the International cooperation department joined the program. Within the framework of this project, they became participants in the business game, which contained summarized statistical information about business processes in 14 types of economic activities. At the end of the training, all who joined have mastered the skills of doing business in the industrial market, the service market, and the market of consumer goods, gained experience in economic, financial, organizational analysis and management decisions, etc.
During the last period of time, this is not a full list of joint active work with the Poznan University of Technology. Long before the launch of games on business simulations, Irene Pavlyshyn, a lecturer at the Faculty of Engineering Management of Poznan University of Technology, Ph.D., engineer, arranged lectures on communication with a student audience and shared her own researches on the methodological organization of educational work. She initiated business simulations where teachers and employees participated. Last but not the least, in December 2020 the project was introduced to the students. The University of Wroclaw (Poland) held the International Business Simulation Competition among students in the direction of production. Ukrainians managed to snatch victory from students from Poland, Hungary, and India. We are proud of our talented youth. http://management.fmm.kpi.ua/international-business-simulations-competition-for-students-at-business-university-in-wroclaw/
Our appreciate to the participants. It is a great pride to see how research and technology staff together with students expand skills and grasp the profitable offers that the university provides. We believe that this is a vivid example of international activity opening new horizons.